I've been so busy nowadays. I don't even know what is going on through my mind. Sometimes I'm trying to do five things at once! There are so many projects that I still want to do; however, I've been so caught up with stress.
Meanwhile...
I've been trying out a lot of new recipes. My most favorite one is waffles! I made this one for my dad. Happy Father's Day! I made green tea flavored ones. I made several pieces with food coloring as well just to see if it looked good. I may one day make some for the children at the center. I love love loveee this! =)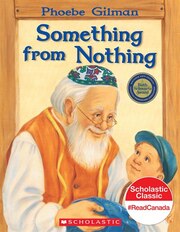 Speaking of Father's Day. I want to share a felt story I made a year ago. It's about a boy and his grandpa: "Something From Nothing". It's one of my most favorite book through childhood. I don't know how to explain it. But here is a little info from Chapter's website:
"Throw it out!" Cries Joseph''s mother. So Joseph runs to his grandfather with his favourite blanket. Grandpa can fix anything. From the tattered blanket, Grandpa makes a handsome jacket. With a few passes of his needle, a vest becomes a Sabbath tie. And snip! Snip! A ragged handkerchief turns into a brand-new button. But when the button is lost, what''s to be done? Even Grandpa can''t make something from nothing!